Ripe for Harvest
U
K Donations
Globe Europe – UK
Bank of Scotland, Sort Code: 80-06-55
Account Number: 00382152
Payable to Globe Europe UK
(With a note: For Mills-Arleny)
Offices: Globe Europe-UK
PO Box 29068, Dunfirmiline, Fife KY11 4YJ, Scotland
Tel: 01383-731618 (+44-1383-731618)
Mail@globeeurope.org.uk
www.globeeurope.org.uk
---
USA Donations
Make check out to:
"Globe Mission International"
and earmark it:
For GE-J Mills-Arleny, and mail it to:
Globe Missions International, PO Box 3040, Pensacola
Fl, 32516-3040. USA
Donations can now be made online by Credit/Debit Card


or PayPal by clicking on:

www.globeeurope.org.uk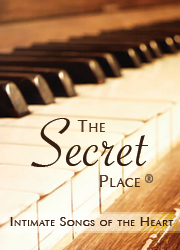 Evangelism Prayer Station

Just one of our methods of evangelism is to run an "Estacion de Oracion" Prayer Station, each Saturday in different areas of our town of Ciudad Vieja (The Old town). We set up a table and some chairs and to ask people if they need prayer for any sickness or any other particular thing. This then give us the opportunity of handing out tracts and sharing the Gospel of Jesus Christ. Our team might consist of anything from 6 to 12 people, and over a period of 3 hours we share and pray with people. We have seen some immediate healings to eyes, ears and legs, but also many people accepting Jesus Christ as their Lord and Savior.
Jeff and Christa have lived in Guatemala since 1993. Jeff is an evangelist, and his heart is for the lost, and he invested himself into a small group of people living in the town of Ciudad Vieja. The group were on fire for God very quickly became a church of over 500 and is still growing. Both Jeff & Christa move in the power of the Holy Spirit and God has confirmed their ministry with miracles, healings, and prophetic words.

Jeff and Christa know that also in the future, their ministry with the power of the Holy Spirit will bring revival to this town as their hearts burn for more souls for the Kingdom of God.

Among his main activities are the showing of evangelistic films followed by short preaching and the invitation to give one's life to Christ in and around Antigua, as well as evangelistic campaigns, seminars and preaching at the weekly market. Moreover, he preaches when invited to churches lifting up the saints, and he strives for the unity and the working together of the leaders of different local churches whenever there is an opportunity to do so.